Scroll Down for Info on Upcoming and Past Events!
We are Hiring!! Think you have what it takes? Send us an email with your resume!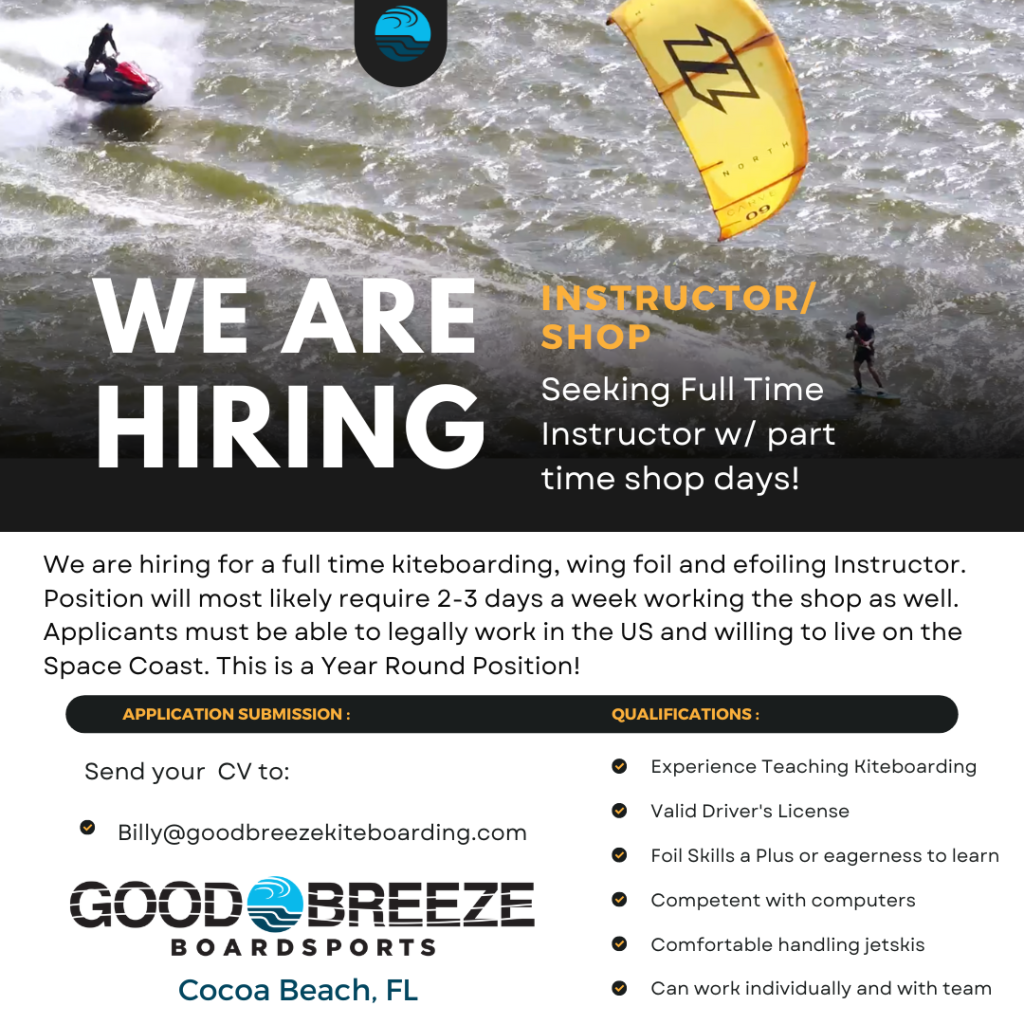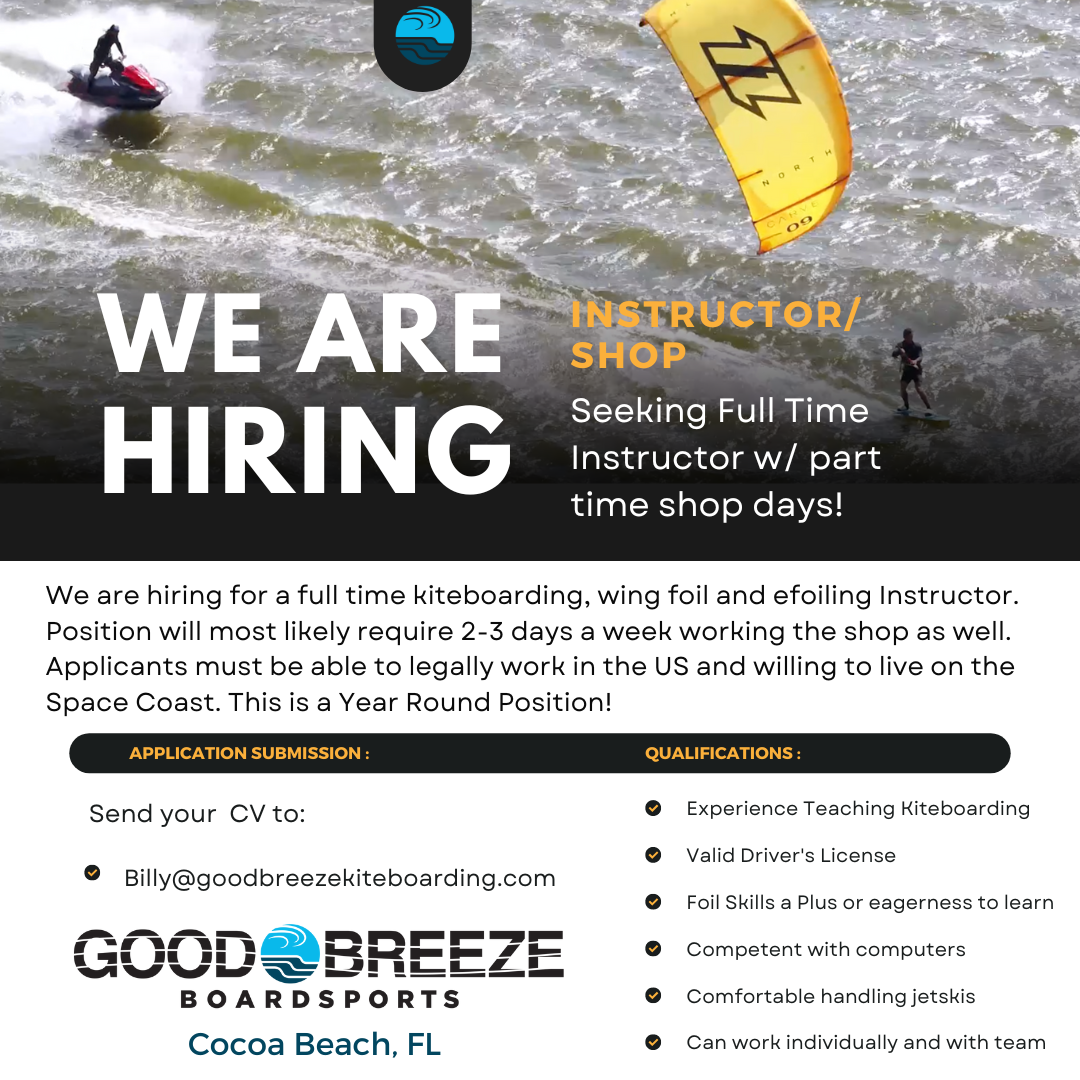 June 9-10th 2023: Come by the shop for a Tech Talk with Armie Armstrong. Food will be provided by Grills Seafood. Then we will post up somewhere for a demo on Saturday morning. Conditions will dictate where we setup. Call the shop for more details or follow us on Instagram @GoodBreezeFoilout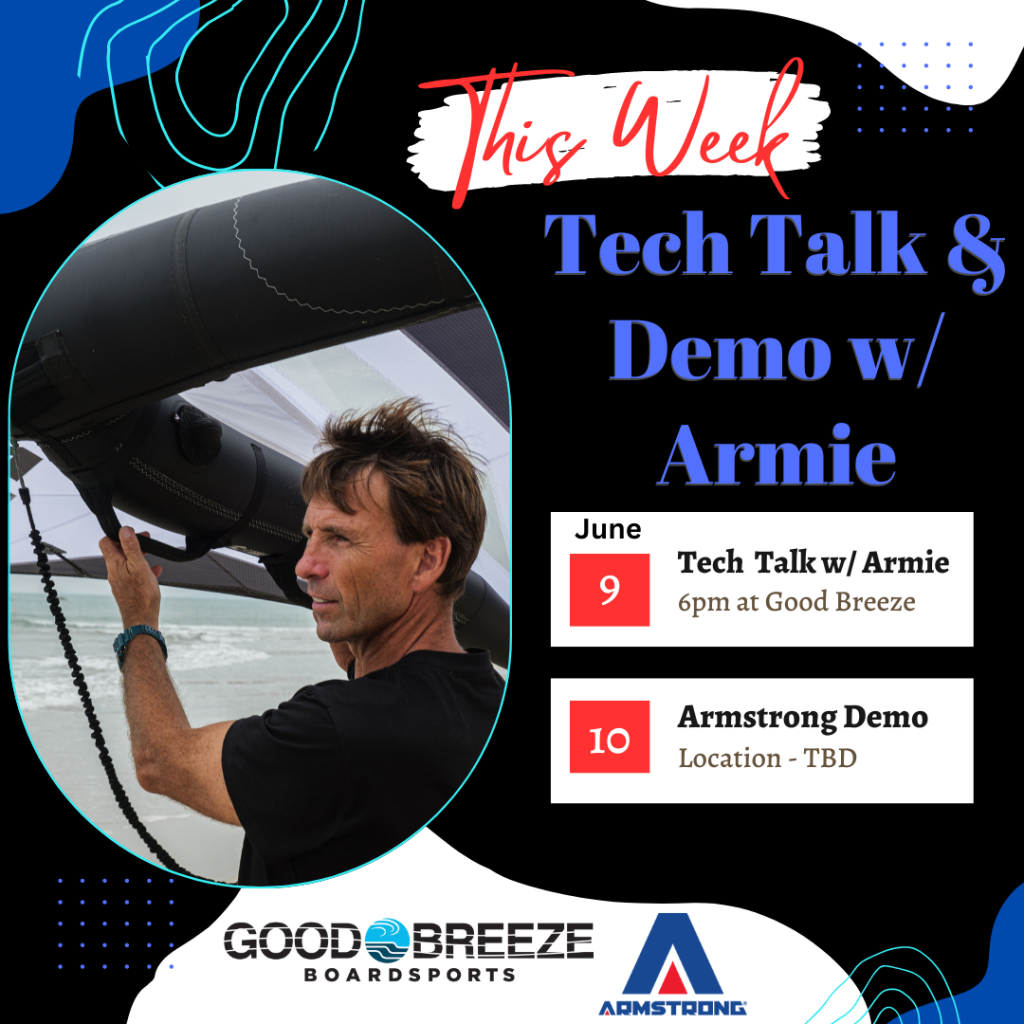 2023 Foil Surf Racing League (FSRL)
This years Foil Surf Racing League Event is going to be bigger and better than ever! With some amazing prizes and insane talent, no one should miss this! Click the image below to visit the page for the schedule and registration pages.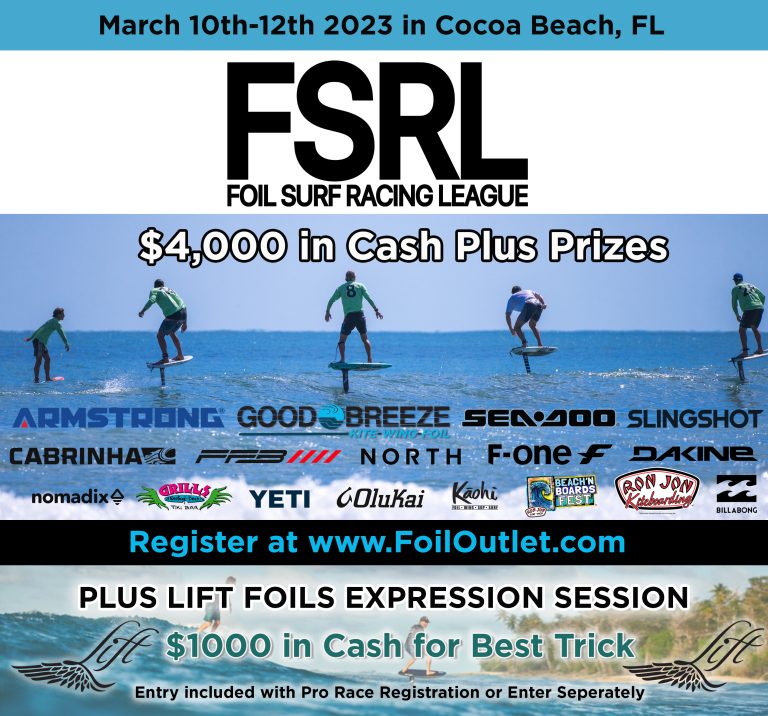 Join us on Sunday February 19th at the 520 Slick for an F-One Kiteboarding Demo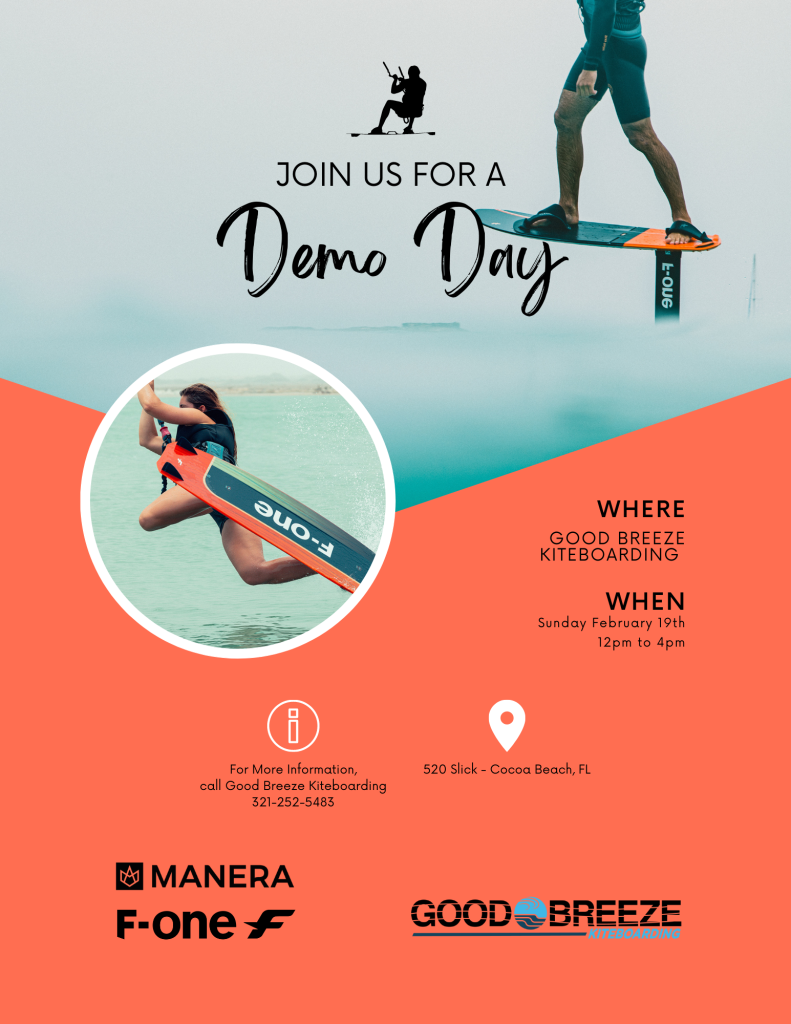 For the month of February, proficient riders are able to come into the shop and demo an assortment of Kite, Wing and Foil Gear. This is for proficient riders who are looking to try before buying! New and beginner riders are not permitted to take part of this demo unless it is part of a paid lesson. Each 48 hour demo session will cost $10 and valid credit card with matching ID is required. This will be applied to any purchase of Slingshot gear if purchased by the end of February 2023. An authorization for the amount of the gear will be placed on the credit card provided. If damage occurs to the product, the customer agrees to purchase the product or pay for the repair (if minor). Availability is first come first serve!
Available items at this time:
SST Green V7 10m
Machine LW Orange V2 15m
UFO V2 Grey 9m
Misfit V11 147
Glide V13 161
Crisis V3 141
The Sentry V1.1 20" x 20m w/ 3m ext.
The Sentry V1.1 17" x 20m
Dually V6
Javelin V1 w/ Window Blue 7.5m
Javelin Adjustable Carbon Boom V1
SlingWing V3 Blue 6.5m
SlingWing V3 Green 5.0m
Wing Craft V2 120L
Spencer Pro V1 45
Dwarf Craft V2 100
Phantasm Carbon Mast 72cm (28.3") V1.1
Phantasm Carbon Mast 82cm (32.2") V1.1
Phantasm Carbon Mast 92cm (36.2") V1.1
G 900/710 Lower Package V1
E 1090/710 Lower Package V1
PTM 930/710 Lower Package V1
PFI 633/710 Lower Package V1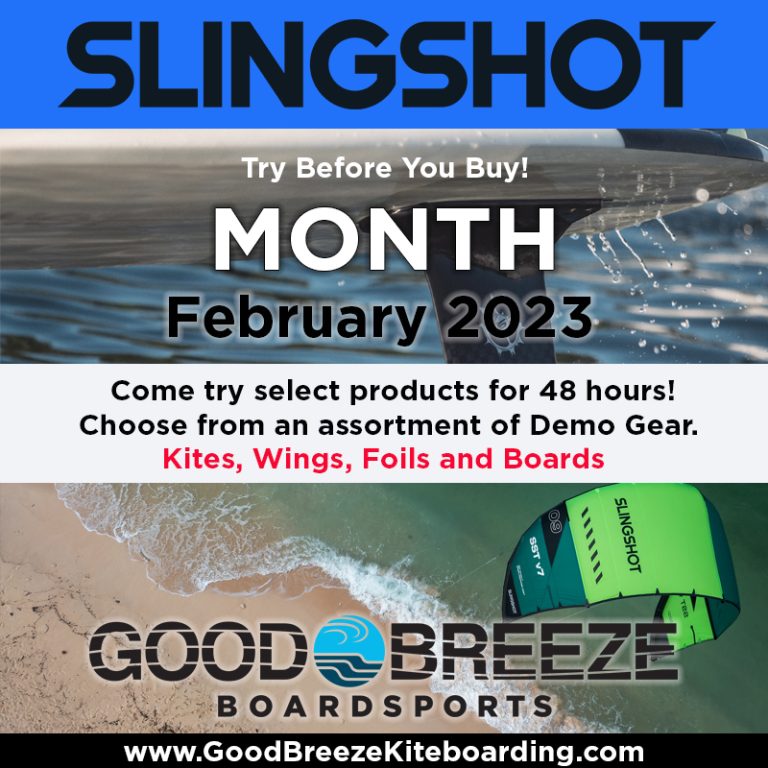 2022 Foil Surf Racing League Event in Cocoa Beach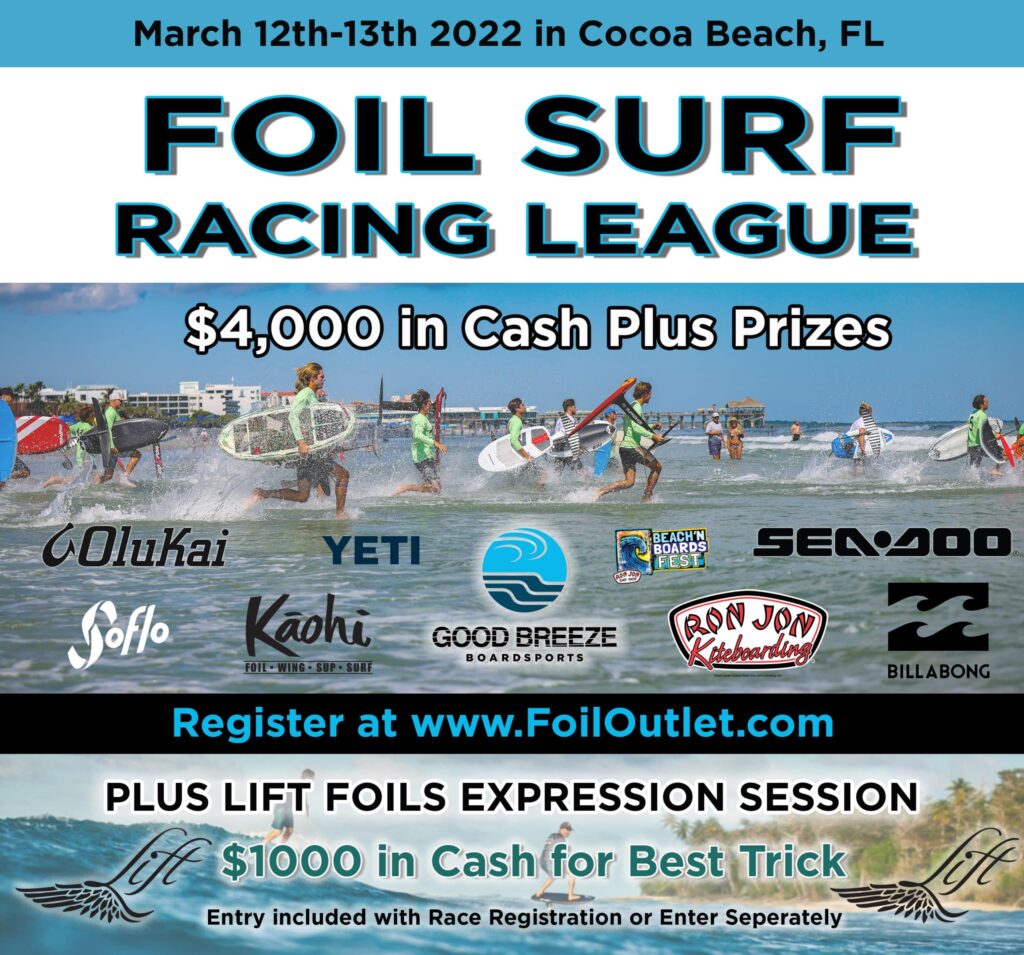 Check Out Action from the 2021 Foil Races!
2021 Foil Surf Racing League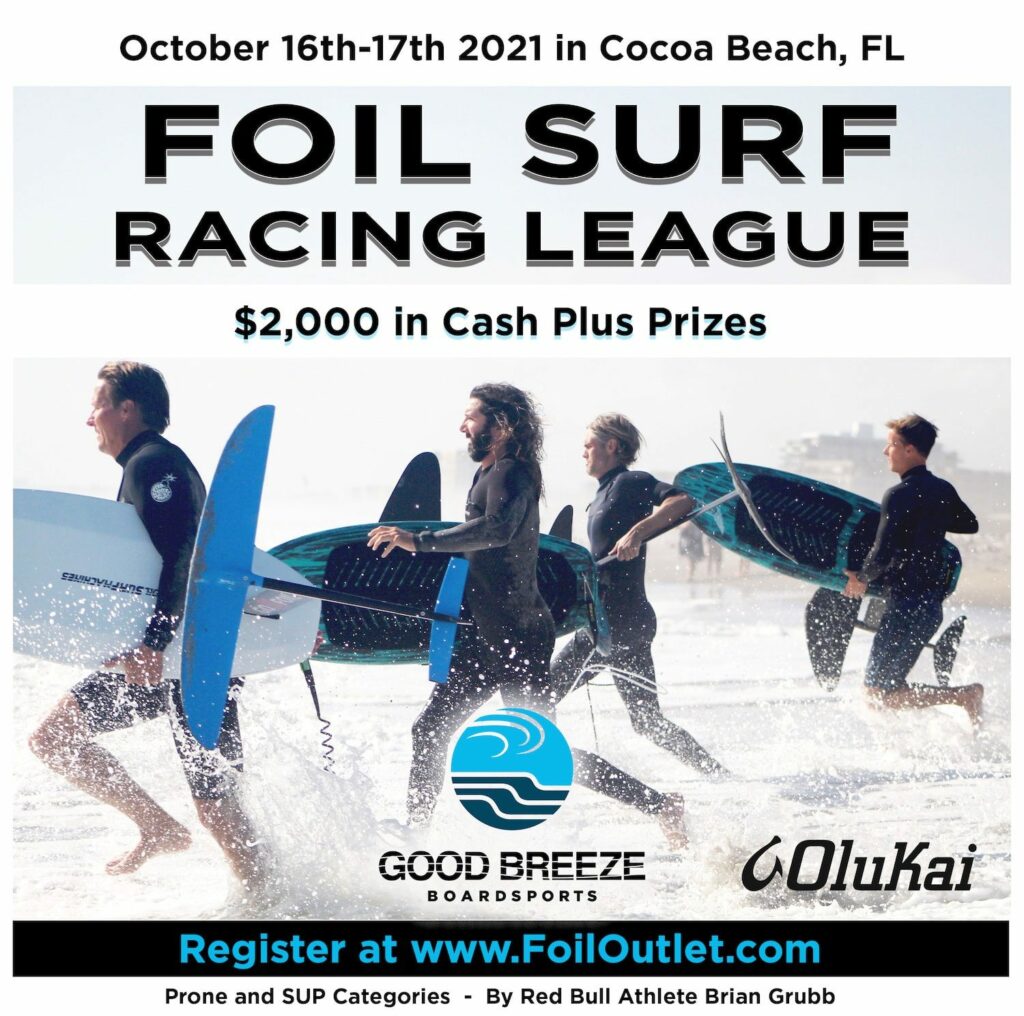 DESCRIPTION– A FOIL SURFING ENDURANCE RACE IN WHICH ATHLETES PADDLE INTO WAVES TO START AND THEN WORK THEIR WAY DOWN THE BEACH BY RIDING MULTIPLE WAVES TO AN EXIT POINT. THEY MUST THEN WORK THEIR WAY BACK UP BEACH TO THE STARTING AREA TO COMPLETE ONE LAP. FIRST RIDER TO COMPLETE DESIGNATED NUMBER OF LAPS WINS THE HEAT
Stayed tuned here to see whats happening with kiteboarding and hydrofoiling in Cocoa Beach, Orlando and the Central Florida area. We will post updates about kiteboarding demos, contests, events, courses and more! Central Florida is an amazing area for everything water sport related. The flat shallow water of the Banana River and waves of the Atlantic ocean offer Boardsport Paradise! We are going to do our best to keep you up to date on whats going on in the area.
Recent Events and Articles
Visit the Full Page and Registration Link Here! Location: Shepard Park 299 E Cocoa Beach Causeway, Cocoa Beach, FL 32931 Event Schedule- Friday
Read More »