Skip to content
E-foil LessonsNow Offering E-Foil Lessons and Experiences in Melbourne and Orlando. Take Flight Today!
Learn More About E-Foil LessonsLocal Cocoa Beach Kitesurfing ForecastCheck out the Forecast for Central Florida here. Find out if the wind is going to be good while you are visiting. Bookmark this page for quick access to multiple weather venues.Get the Local 321 Kiteboarding ForecastKiteboarding Lessons and Instructors in Cocoa Beach, FloridaKiteboarding Lessons in Cocoa Beach, FL. Instruction from highly qualified instructors. Take Kitesurfing Classes today! Call today to book your lesson: 321.252.KITESchedule a Cocoa Beach Kiteboarding Lesson HereKiteboarding Kites, Boards, Equipment, Accessories and Repair in Cocoa BeachKiteboarding Equipment from top brands such as Cabrinha, Core, Slingshot, North, Nobile, Liquid Force, Naish, Dakine, ION, Mystic, Armstrong, Freedom, Unifoil, Lift, MBS and more.Shop Equipment Online
Previous slide
Next slide
Now offering Electric Hydrofoil Lesson on the Lift EFoil. Come check out the newest machine! NO PRIOR SKILLS NEED! Sign up today!
OFFERING LESSON IN ORLANDO AND MELBOURNE!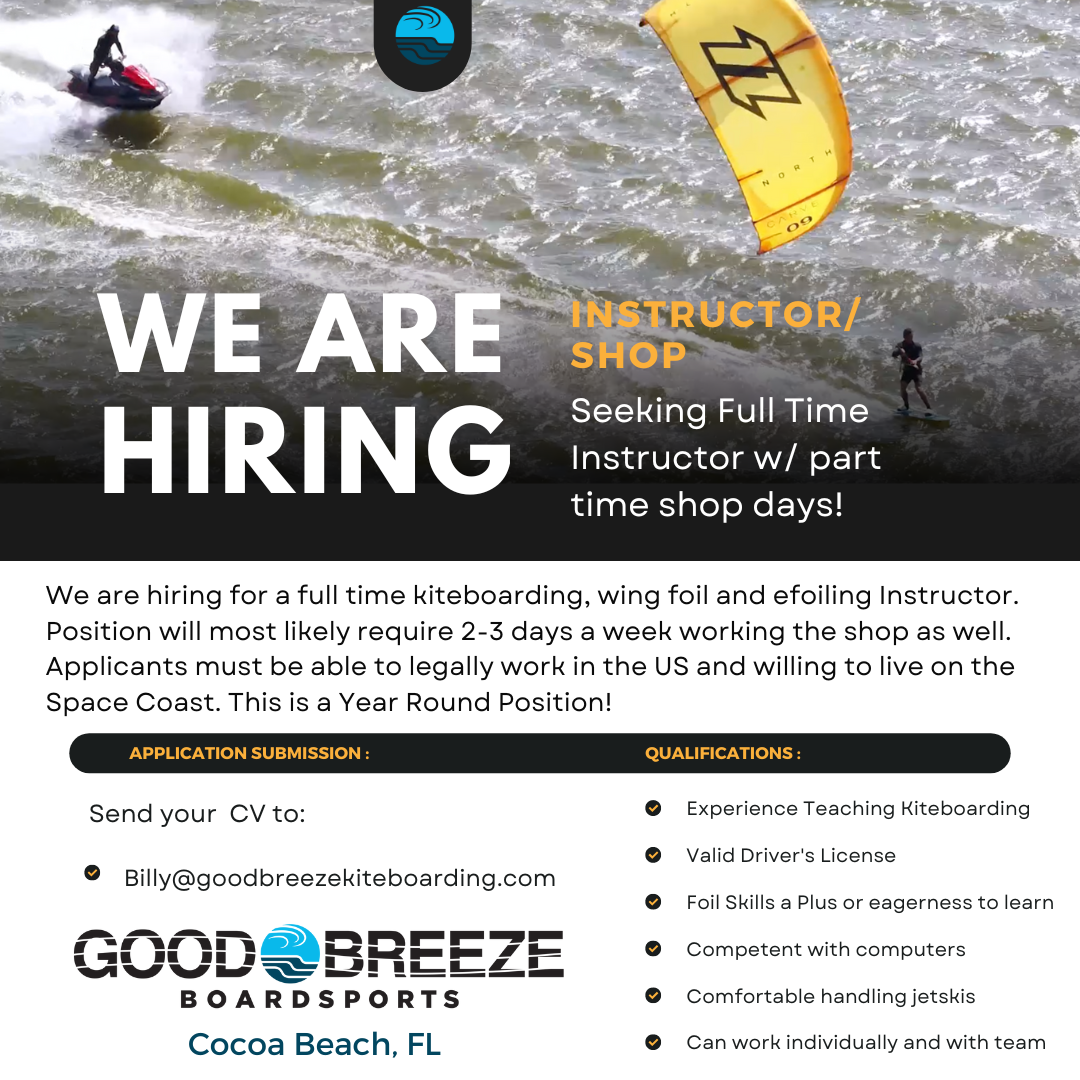 Are you interested in being a part of an incredibly fun team doing what you love?! If you think you have what it takes please send in a resume!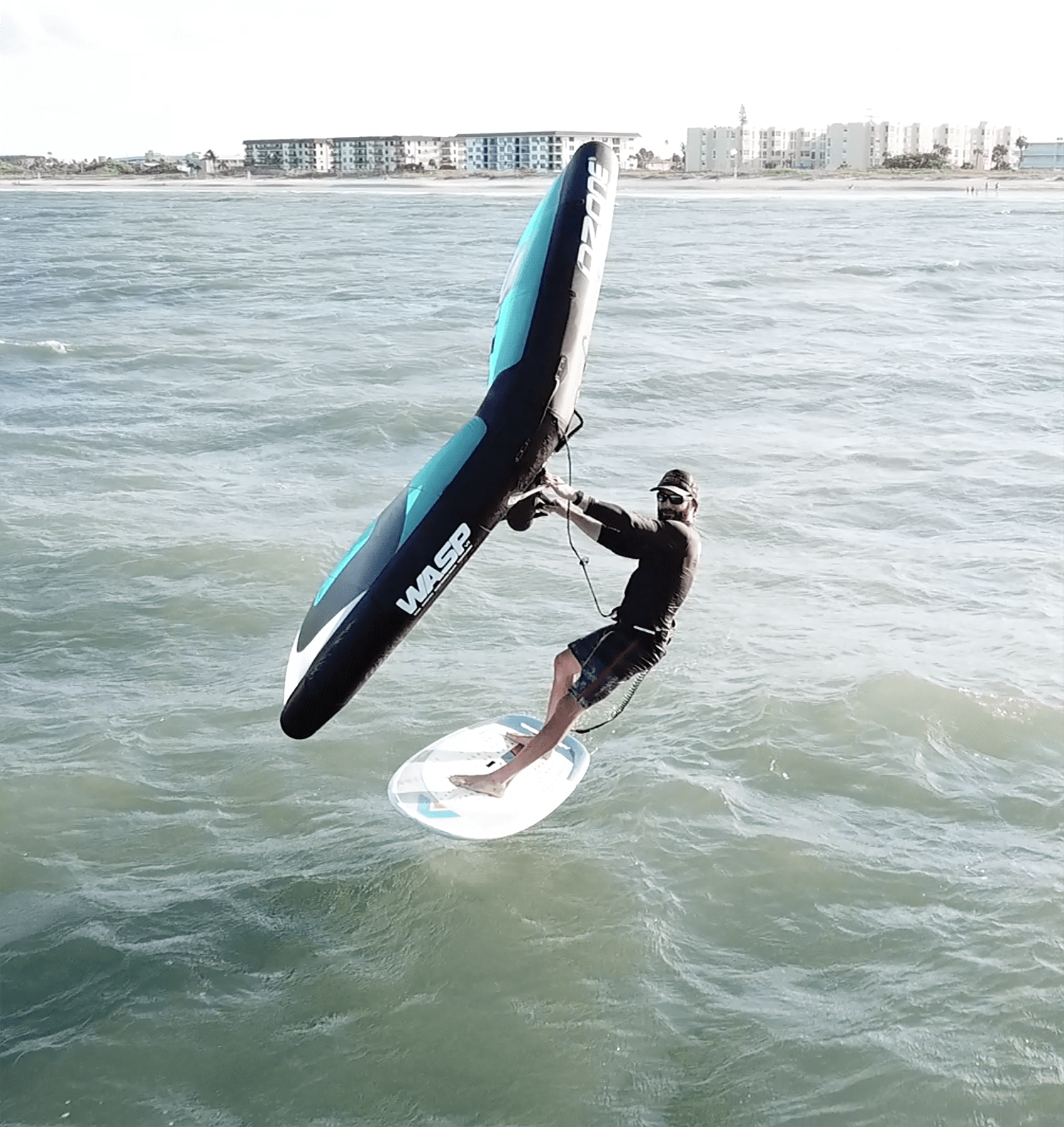 Wing Foiling, Wingsurfing, Wingin' or Handheld Inflatable? Whatever its called…we now teach it and are fully stocked with all the gear you could need. Swing by or give us a call today!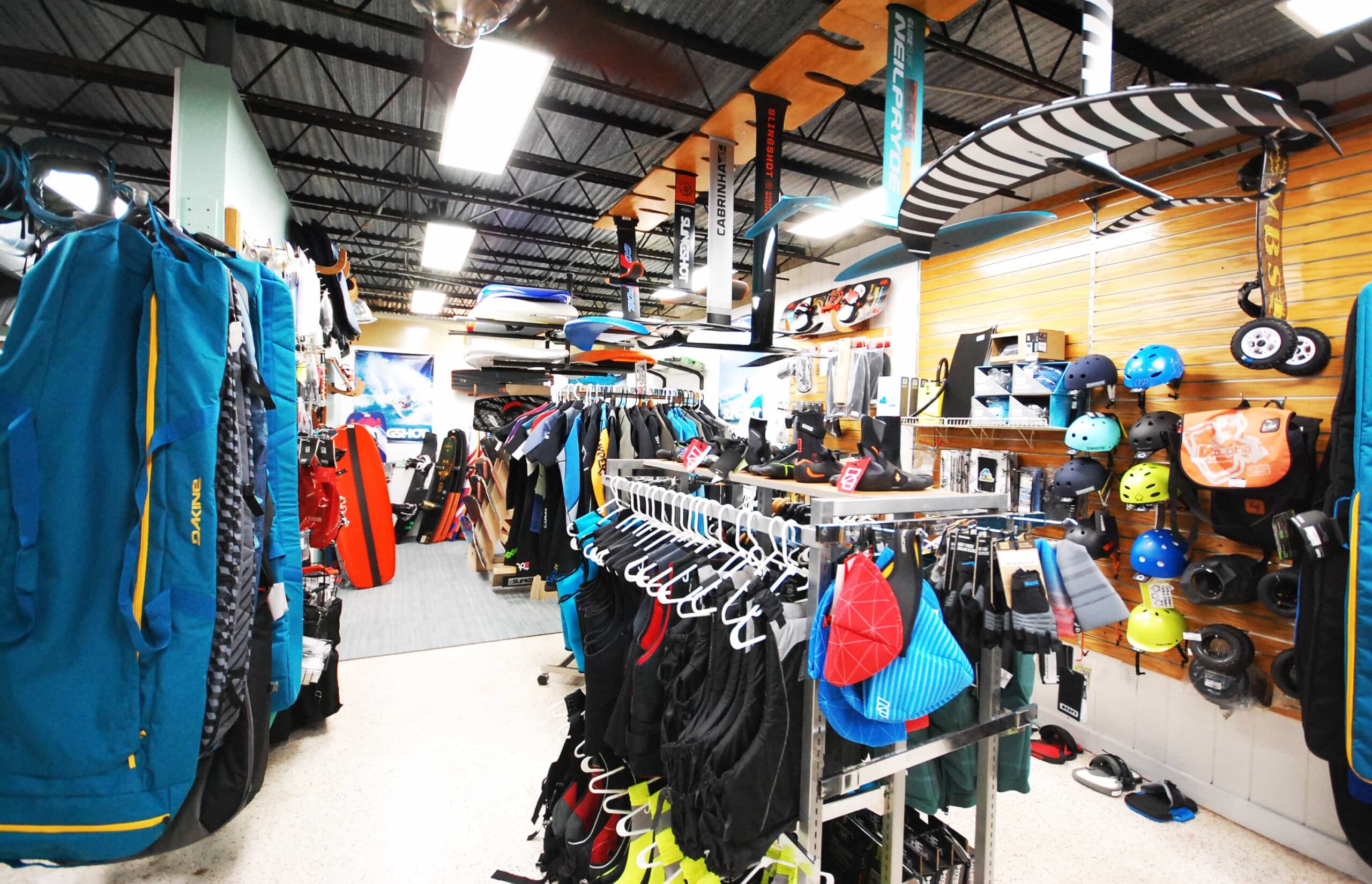 Swing by our fully stocked board sports retail store! We carry a large inventory of products for you to see in person. We offer more than just kiteboarding! Prone Foil Surfing, Wake Foiling, Wing Foiling, SUP Foiling, Efoiling and more!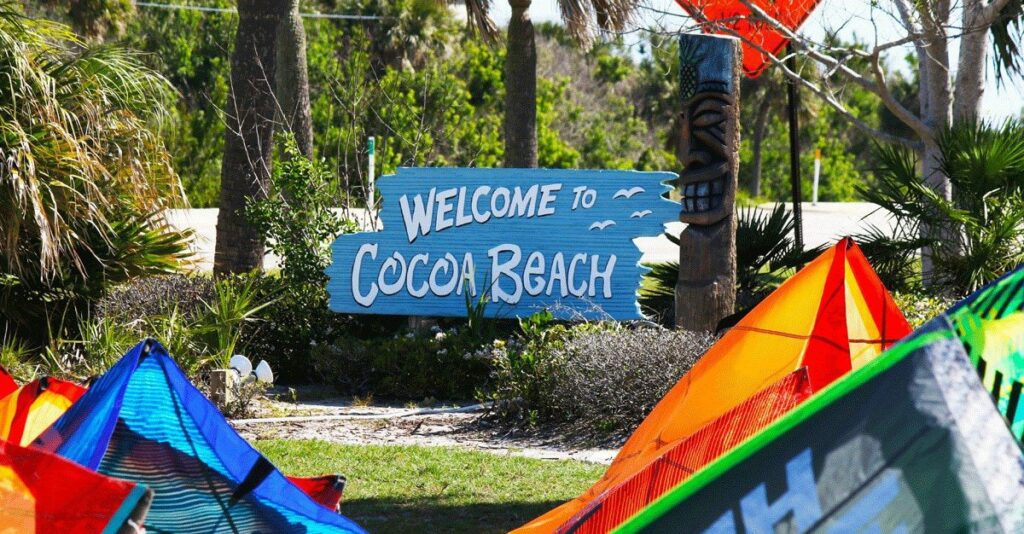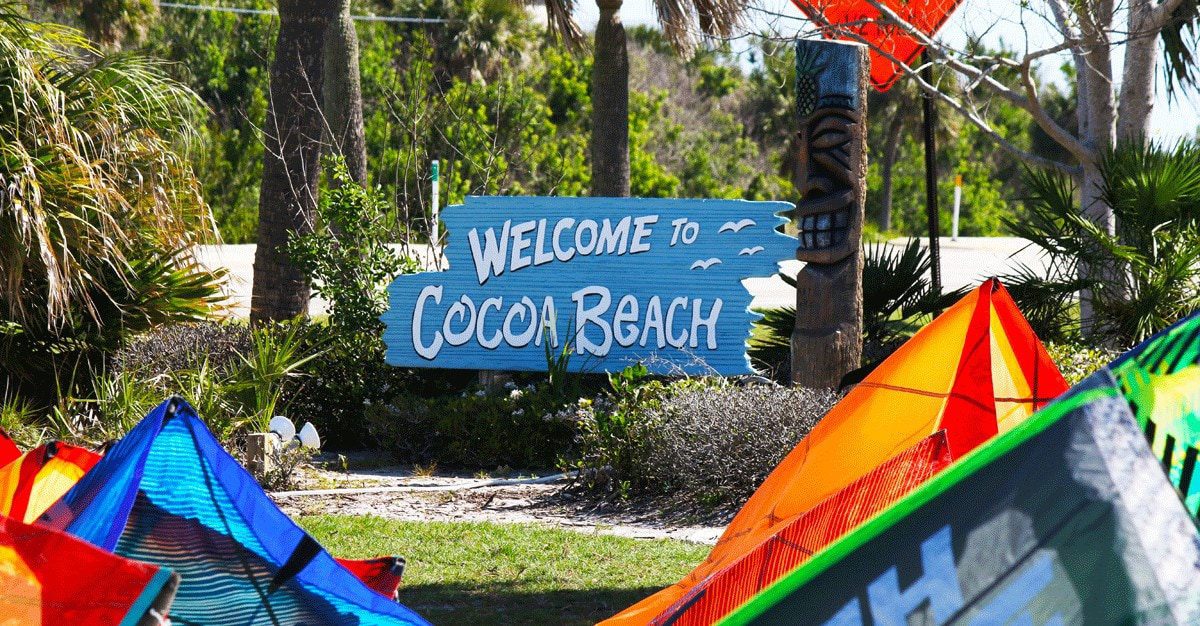 Cocoa Beach/Orlando Kitesurf, Efoil, Wing and Hydrofoil Classes

Kiteboarding Kites, Wings, Hydrofoiling, Boards, Equipment, Accessories and Repair

Kiteboarding, Wing Foiling, Efoiling and Foilboarding Lessons and Classes in Cocoa Beach, Florida!! Learn with the top Kitesurfing Instructors in Central Florida! Orlando's Closest Kiteboarding, Wing and Foiling School/Shop! Equipment and Instruction! Cocoa Beach's Largest and Oldest Kite Shop! We carry equipment from all the top brands and are here to help with any questions you may have.
Call Today: 321-252-KITE (321-252-5483)
We offer Instruction with top class instructors!! SAFETY is our number one concern! Good Breeze Kiteboarding offers lessons, equipment and advice. Located in Cocoa Beach, FL. Come check out the longest operating and largest kite shop in the Central Florida Area. We specialize in teaching beginners who are interested in exploring the amazing activity of Kiteboarding (a.k.a. Kitesurfing, Kite Surfing, Kiting) and Hydrofoiling (aka Foiling). Advanced Lessons are also available. We offer instruction and equipment utilizing WATERCRAFT SUPPORT. Our pro-shop is fully stocked with Kites, Kiteboards, Hydrofoils, Foils, Wings, Power Kites, Efoils, Stunt Kites, Kid Kites, Landboards (Mountain Boards), Trainer Kites, Repair Material, Dry Cases, Water Glasses and much more! Feel free to contact us with ANY questions or concerns you may have!
Most lessons are performed at the 520 Slick (aka Bicentennial Park) in Cocoa Beach on the 520 Causeway which crosses over to Merritt Island. The spot is quick drive from Orlando, Melbourne, Cape Canaveral, Satellite, Indialantic, Viera, Palm Bay, Winter Park, Oviedo, Titusville and other Space Coast cities.
We also now offer wingfoiling and efoil lesson in Melbourne FL at Grills Riverside Efoil Lessons. This location is perfect for winging and foiling. You can enjoy breakfast, lunch and dinner at this epic location.
Do you live in or traveling to Orlando FL?! We also have an eFoil Lesson location located near downtown on Lake Fairview. Take an eFoil lesson in Orlando FL today!
Visit us Today!
Now Offering E-Foil Lessons!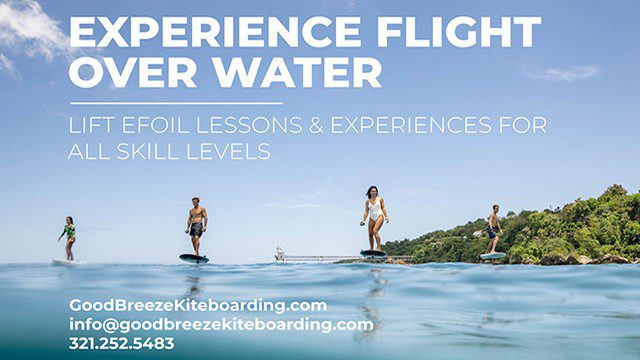 Wingsurf Lessons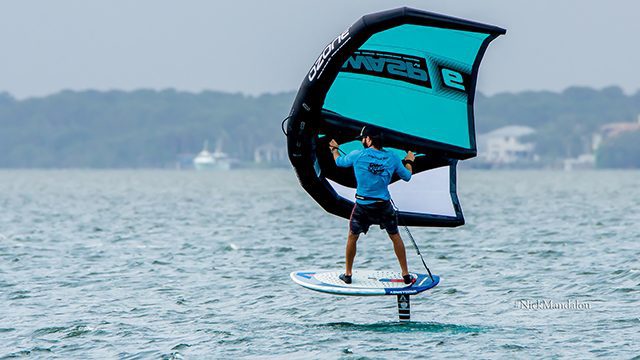 Surf Foil, Kite Foil, Wing Foil, Wake Foil & more!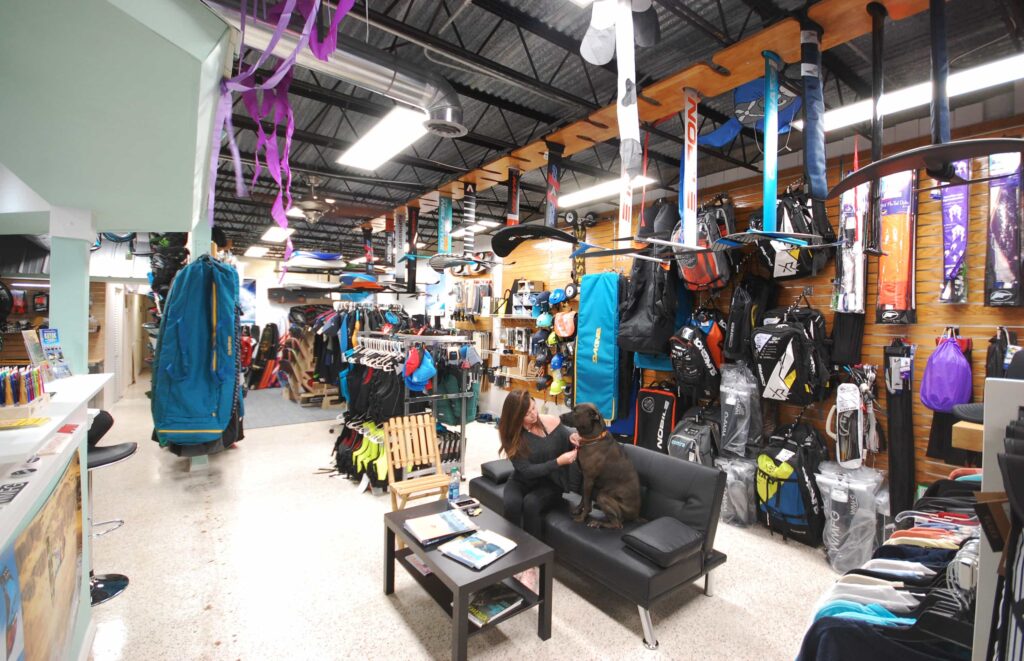 Boards for Kite and Foil!
Common Questions
Kiteboarding Lessons Cocoa Beach Location Scheduling
We can schedule an appointment for you or a group to learn how to kiteboard. We have flexible hours and certified, well-trained instructors with a lot of experience.
Local 321 kiteboarding is what we are all about. We want to help you find the best kitesurfing spots the 321 has to offer.
Get local tips, lessons, classes along with qualified and certified instructors and access quality flat water and great surf conditions in Cocoa Beach
At Good Breeze Kiteboarding, we offer a wide selection from top brands like Cabrinha, Slingshot, Core, North, Lift, Dakine, Ion, NP, Nobile, Jimmy Lewis, Ron Jon, Armstrong, Gofoil, Nash, Liquid Force, MBS Landboards, and other highly-rated products for all of your board, kite, harnesses, accessories, and kite repair needs (find lessons near me).
Do you also offer Hydrofoil Lessons?
Yes! We also hydrofoil Equipment and Lessons! We have one of the largest selections of hydrofoils of any shop out there. We offer foil lessons for kite-foiling, surf-foiling, SUP-foiling and even E-Foiling. Check out our Lessons Page for more information.
Winging (aka wing foiling, wing surfing, wingding) is a new sport that has evolved from a cross of hydrofoiling, kiteboarding, windsurfing, sailing and more. It uses a hand held inflatable wing to pull a rider on a hydrofoil board across the water. Learn more here.
An eFoil, short for electric hydrofoil, is a type of watercraft that combines the technology of a hydrofoil with an electric motor. It is designed for personal recreational use and provides an exhilarating experience of flying above the water's surface.
The eFoil consists of several key components. It typically includes a hydrofoil, which is a wing-like structure mounted beneath the watercraft. The hydrofoil creates lift as the eFoil gains speed, causing the craft to rise above the water. This reduces drag and allows for a smoother and more efficient ride.
An electric motor powers the eFoil, usually located in the board or attached to the hydrofoil. The motor is electrically driven, producing zero emissions and providing a quiet and environmentally friendly experience. It is controlled by the rider using a handheld wireless controller or sometimes by shifting their weight on the board itself.
The rider stands on a specially designed board, which is typically similar in shape and size to a surfboard or a stand-up paddleboard. The board is equipped with a battery that supplies power to the electric motor. The battery capacity determines the eFoil's range and riding time.
To control the eFoil, the rider uses the handheld controller to adjust the speed and power of the electric motor. By manipulating the throttle, the rider can accelerate or decelerate, controlling the height and speed of the eFoil above the water. This allows for a customizable riding experience, from a gentle glide to high-speed maneuvers.
eFoils have gained popularity among water sports enthusiasts due to their unique and exciting nature. They provide a sensation similar to flying over the water and can be enjoyed by riders of various skill levels. Additionally, the electric propulsion system makes eFoils more eco-friendly compared to traditional gasoline-powered watercraft.
Do you offer lessons in Orlando FL?
Currently we offer Efoil Lessons in Orlando FL!
Our Kiteboarding and Wing lessons are mostly done in the Cocoa Beach or Melbourne Area. Contact us or read through our lessons for specifics!

More Frequently Asked Questions

KITEBOARDING, FOILING AND WINGSURFING VIDEOS FROM COCOA BEACH AND THE 520 SLICK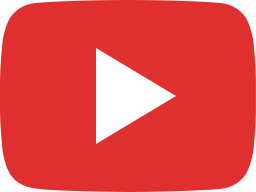 ALUULA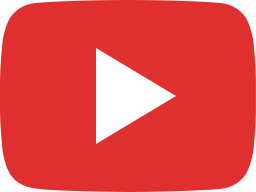 NEW 2023 CABRINHA COS CONTROL SYSTEM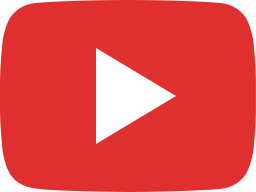 CORE XR8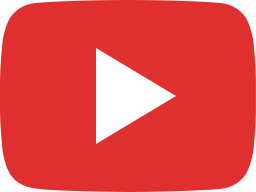 Space Coast Chronicles Episode 2- Hurricane Sandy Big Heavy Wave Kitesurfing off of Playalinda Beach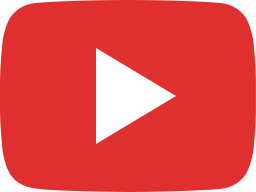 Space Coast Chronicles Episode 1- Kiteboarding Cocoa Beach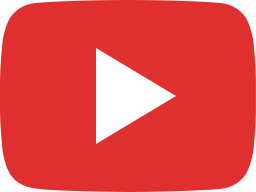 North Kiteboarding 2021 Product Overview and Footage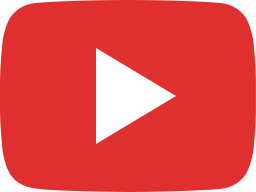 Nobile Gen2 Click N Go Pad/Straps Install How To Video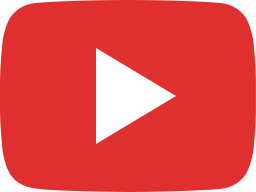 Ocean Rodeo Aluula Series Kite Review. 14.5m Flite in 8-11 mph wind at the 520 Slick in Cocoa Beach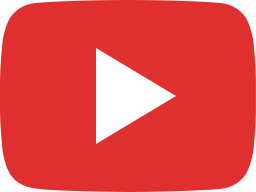 Teaching Pro Surfer Logan Hayes to kiteboard in one day in Cocoa Beach Florida at the 520 Slick!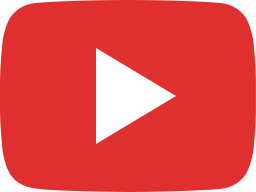 Foil Funday in Cocoa Beach with Efoil Tow In with hydrofoil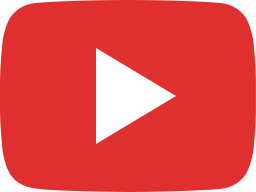 Core XR6 Kite Product Review- Lightwind Testing in Florida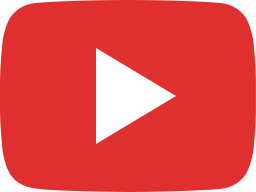 Cocoa Beach Kiteboarding- 2019 Beach N Board Hydrofoil Race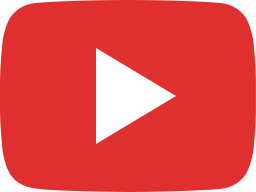 The 520 Slick Kiteboarding Cocoa Beach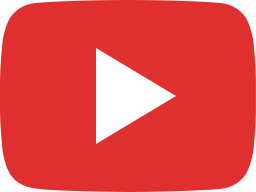 Hydrofoiling Cape Canaveral Shoals 9-13-18 Florence Swell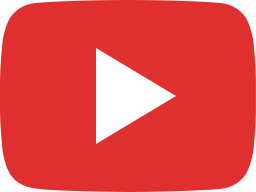 Cocoa Beach Hydrofoil Surfing with Austin Kalama and GoFoil Crew
SIGN UP FOR OUR NEWSLETTER