UPDATE AS OF 1-14 at 1:00pm: Wind forecast is looking good! Right now we are going to aim to run races on Saturday! Friday night beers at the shop around 7pm. Racing will start at 10am (wind permitting) on Saturday so be there early (to get parking and setup).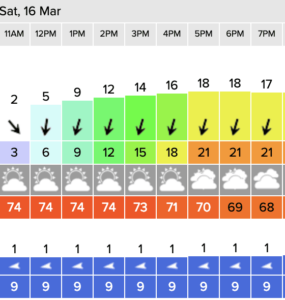 We want to invite you to participate in or watch the 2019 Beach N Boards Fest Hydrofoil Kiteboarding Race taking place at Shepard Park in Cocoa Beach on March 16-17th. Once again we have hired a Sherriff Boat to use for Race Committee and Cocoa Beach's finest Firefighters/EMTs to be on Jetskis for support. We will try to run races on the 16th and leave the 17th open as an alternative day. If the wind doesn't cooperate we will do some tow-ins and such with the Jetskis and Foils. All are welcome to attend and participate. Please register on Regatta Network at the link here: 
https://www.regattanetwork.com/clubmgmt/applet_registration_form.php?regatta_id=18348
Here is the Facebook Event Page:
https://www.facebook.com/events/315374252660563/
Entry to participate is $75. We have tons of prizes donated including; Dakine backpacks, Compression bags, Liquid Force Happy Foil Wings, NP Waterwear, 40% off ANY one-time order with Slingshot and Ride Engine, Hats and more!
The event will start at 10am on Saturday 16th. Arrive early as parking can be tough!
We will have an optional Pre-Party/Registration on Friday March 15th at 7pm at the shop. Come by, have a couple of beers and get stoked for an awesome weekend. Shop address is 180 Canaveral Plaza Blvd – Cocoa Beach FL 32391.