Now offering E-foil (Electric Hydrofoil) Lessons and Demos in Cocoa Beach
Sign up today to learn how to ride the Lift Efoil –
$350
This is something anyone can learn with the proper instruction! No foiling, surfing, kiteboarding or other board sport background required (although they help). Efoil Lessons run about 1.5 hour long and cost is $350.00 for one person or split the time with two people for $400. About 1 hour of this time is riding the board. These lesson/demos are one-on-one with a qualified instructor. We are authorize Lift Affiliate so let us help you order your very own E-foil today! We carry all the Lift Accessories including wings, masts, boards, controllers, batteries and spare parts.
About the Lift E-foil
As the creators of the original eFoil, Lift is the leader of this new sport. They have combined the modern technology of electric vehicles with a decade of hydrofoil design and expertise; the result is an elegant and sophisticated ride. The eFoil is no longer a dream or a prototype- they have been in full production for over a year and have delivered over 1,000 units around the world.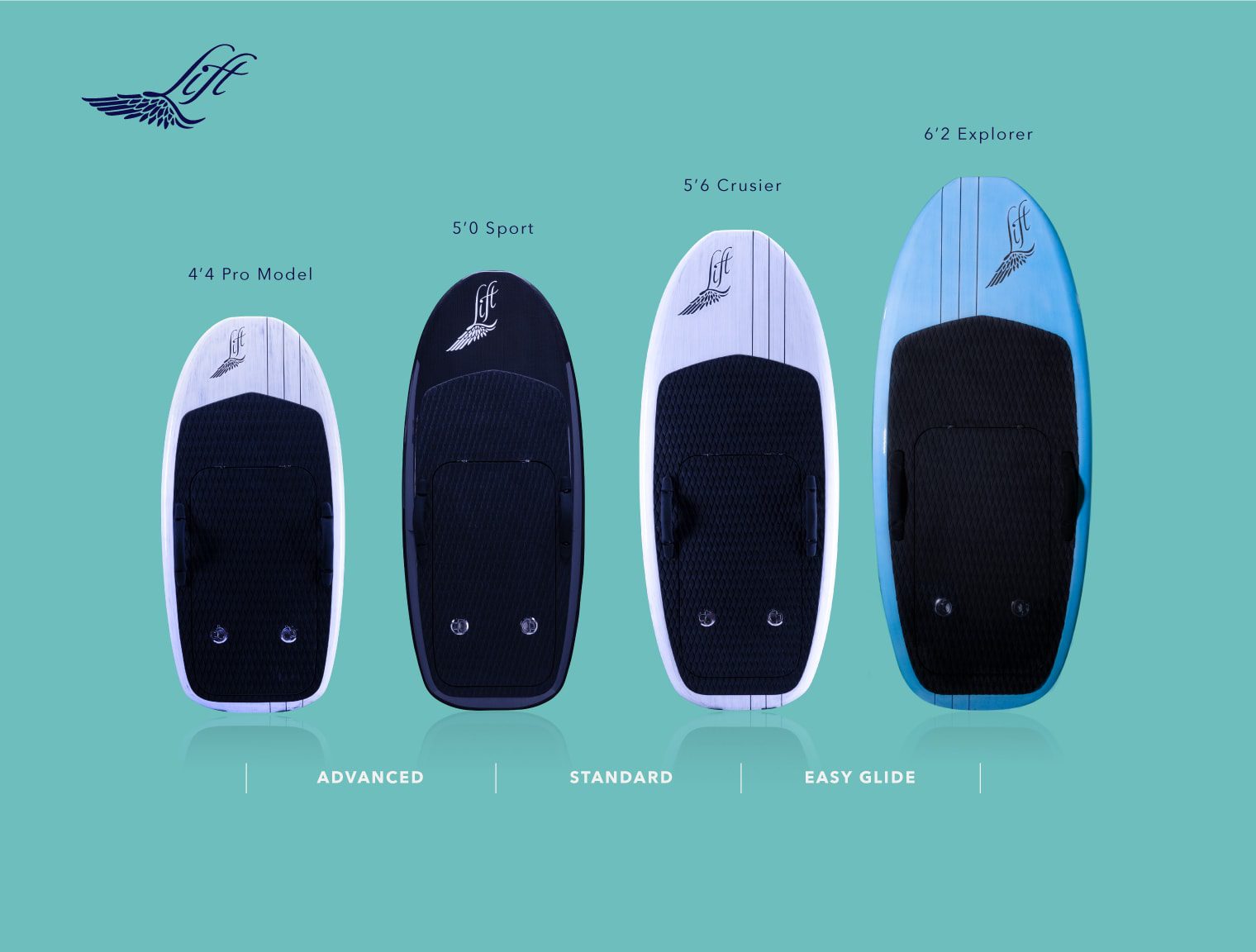 How does an E-foil work?
Basically the hydrofoil wing creates lift in the water as the speed is increased from the propulsion motor. The motor is powered by a large lithium battery that can last up to an hour and half. The speed and power is controlled by a wireless bluetooth remote you hold in your hand. Once basic throttle skills are acquired, the speed creates enough lift for the board to come out of the water. Basically its a magic carpet! Come take a ride.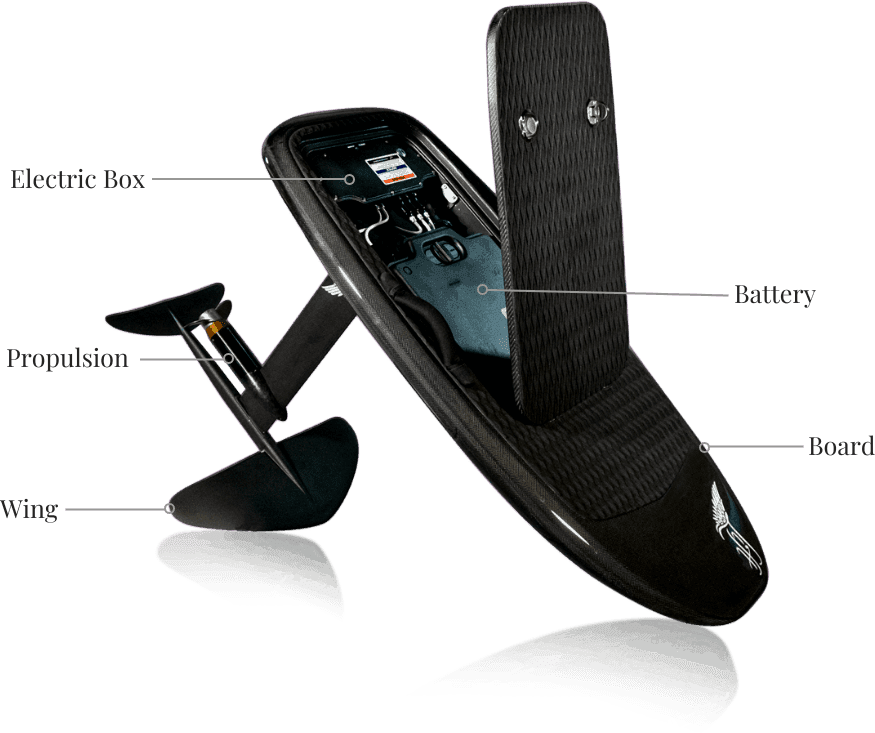 Our Fleet
We teach students on the 5'6″ Cruiser with the large 200 or 250 wings! We also have a 5'0″ to demo once proper skills are acquired. We can teach you all about the boards, wings, remote and batteries.
All-carbon fiber hydrofoil
Advanced lithium-ion battery to power a silent electric motor
Wireless Bluetooth hand controller
Over an hour of ride time at up to 25 mph.