Combo Kiteboarding Package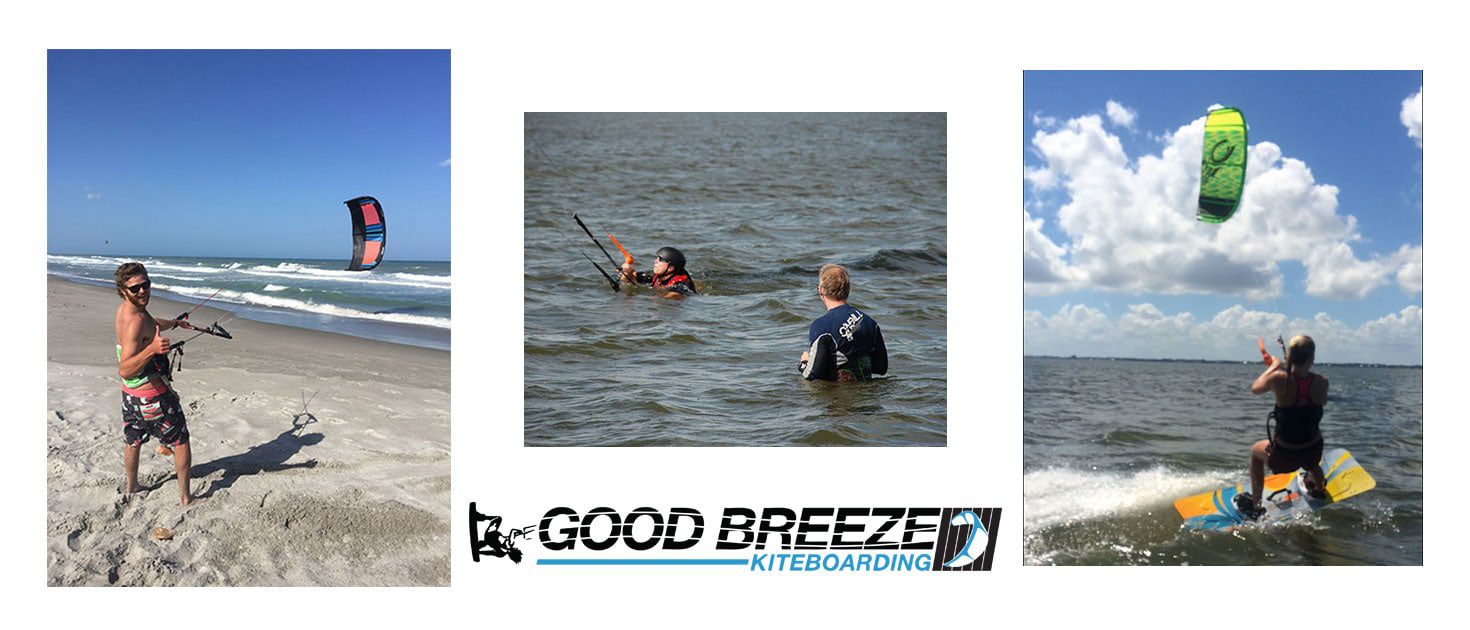 COMBO PACKAGE
$420 for about 5 Hours
Intro Lesson (2.5-3 Hours) and Two (2) Additional Hours of Water Time! 
If you are serious and ready to learn, this is the package for you! Payment required upfront for the Combo Package to lock in the discount. No refunds will be given once the Combo Course is booked. This class can be done all in one day (weather and schedule permitted) or multiple days. This is the best option to start the path of becoming a kiteboarder! See descriptions below for the Intro and Water Lessons. 
Intro Kiteboarding Lesson
2.5-3 Hours
$225 for one person – $149 each for groups of two or three – $110 each for four – six people 
Not sure where to start? Start with an Intro Lesson. This is your foundation for becoming a kiteboarder. Learning to fly the kite is an essential part of kiteboarding. 
This lesson can be done on land or in shallow water (condition dependent). It is very important to learn proper kite skills before adding the element of water. The majority of this lesson is spent learning relevant kite flying skills with a full-size inflatable kiteboarding kite. All lessons are booked private unless you bring a partner(s).  $20 deposit required upon booking. 
In this lesson you will:
– Fly a trainer* (foil) Kite to learn basic Kite control
– Determine desired wind directions and speeds
– Learn basic terminology
– Learn about the "Wind Window"
– Set up an inflatable kite 
– Learn basic kite control with an inflatable kite
– Rotate and un-rotate the bar
– Activate the safety system/quick release mechanism
– Learn about "Self Rescue"
– Explore all areas of the "Wind Window" while learning the clock positions
– Learn how to launch and land 
– Pilot the kite with one hand and walk with the kite 
– Learn about launching and landing
Water/Hourly Lessons
This lesson normally uses WATERCRAFT SUPPORT IN FLAT SHALLOW WATER!! Having an instructor on a jetski or boat accelerates the learning process dramatically. It allows students to get the most of their time and therefore save money while being productive. Watercraft support also makes lessons much safer. It takes away all your worries by allowing you to practice in open water free from all obstructions. Even if you are taking lessons elsewhere, we highly recommend having a watercraft with you at all times for water lessons.

$110 an hour or $70 per person with buddy (limited to two people at time) 
Water Lessons are normally given at The 520 Slick
In this lesson you will:
– Master kite setup
– Master one hand flying
– Downwind body drags
– Upwind body drags
– Upwind body drags with board
– Recover board using body drags
– Master Self Rescue
– Learn how to board start in both directions
– Work on riding and going upwind
– Learning how to jump
– Learn to change directions
– Work on any aspect of your riding!
Click HERE to buy it for yourself or pick up a Gift Certificate Today!
Email us at [email protected]
Call: 321.252.KITE (5483)